As a landscape architect, you know how complicated planning roof terraces can be. There is much to consider and doing your research to look for inspiration is a great place to start. Whether it's just a small area or a proper roof terrace you're working with, it's important to design the space to suit the current and future needs of the residents. Proper planning and playing with some of the key design elements can help you maximise the available space and create a beautiful, functional terrace.
In this blog post, we look at what these key elements are and what needs to be considered for the best results. So, read on!
Less Is More
When it comes to roof terraces, less really is more. Trying to include too many design elements can make the space appear cluttered and feel smaller than it is. Instead, go for a simple and sleek solution that gives the terrace an elegant look while leaving room for the residents to add their personal touches.
Another advantage of keeping things simple is that you can use your budget to invest in the highest-quality products available. Such products are usually more durable and will be great for the long run.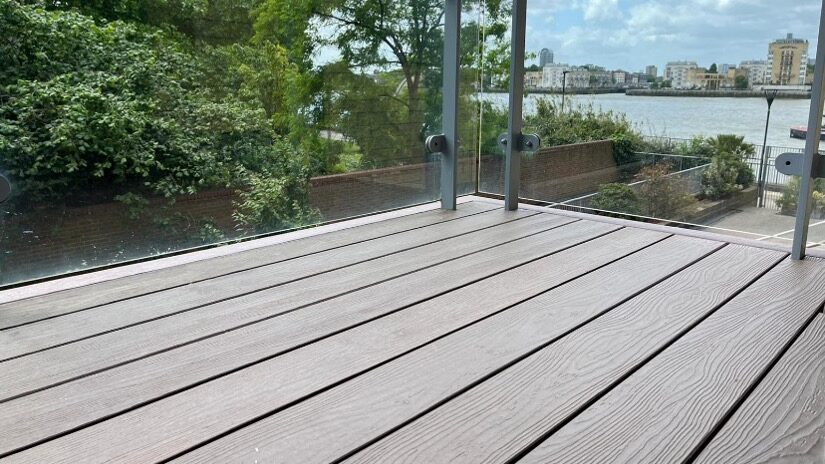 Make Use of the View
Plan your design based on the view from the terrace.
If it's a good view, you want to create a space that highlights it. You can do this by going for glass balustrades and a minimal design that allows for unrestricted views from the terrace.
In case there is a lack of view, you want a design that draws attention away from it. You can achieve this by covering up the view with solid balustrades, plants, screens, etc.
Either way, take the view into consideration and plan the space accordingly.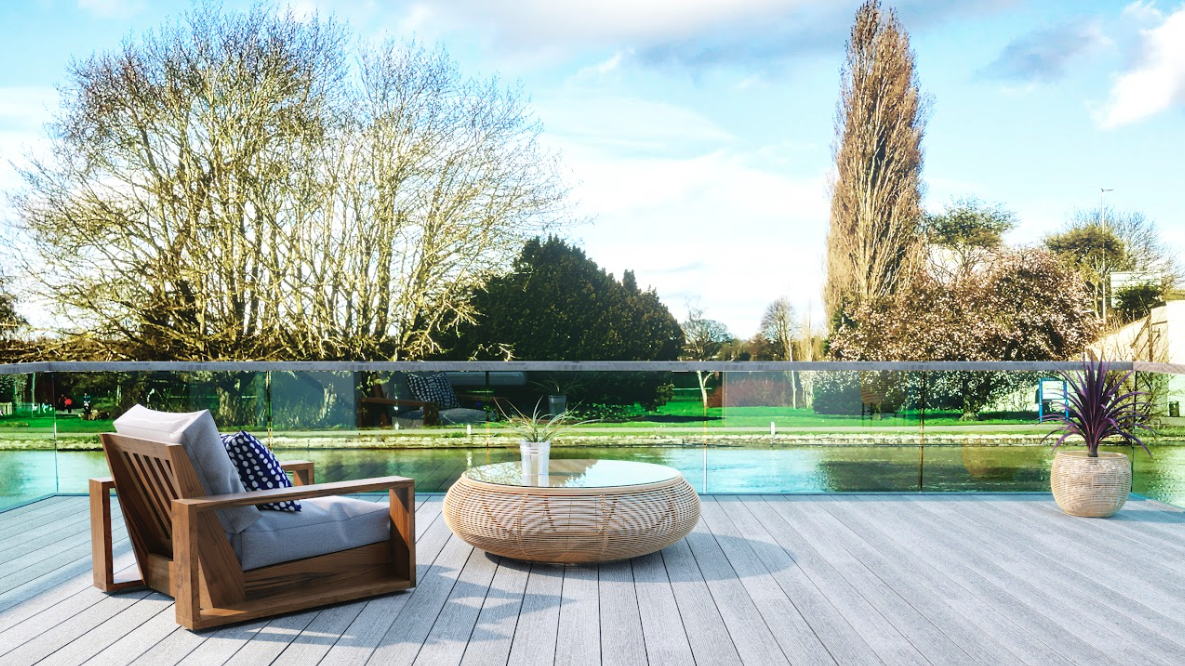 Seamless Indoor–Outdoor Living Space
The terrace is an extension of the home, so the design should reflect that. Particularly if the living room opens up to the terrace, ideally you would create an indoor–outdoor living space for the residents. Opt for full French doors or simple glass sliding doors and select matching tiles for both the indoor and the outdoor spaces. This way, when needed, the living room can be extended out on to the roof terrace to make room while entertaining, especially when the weather is lovely.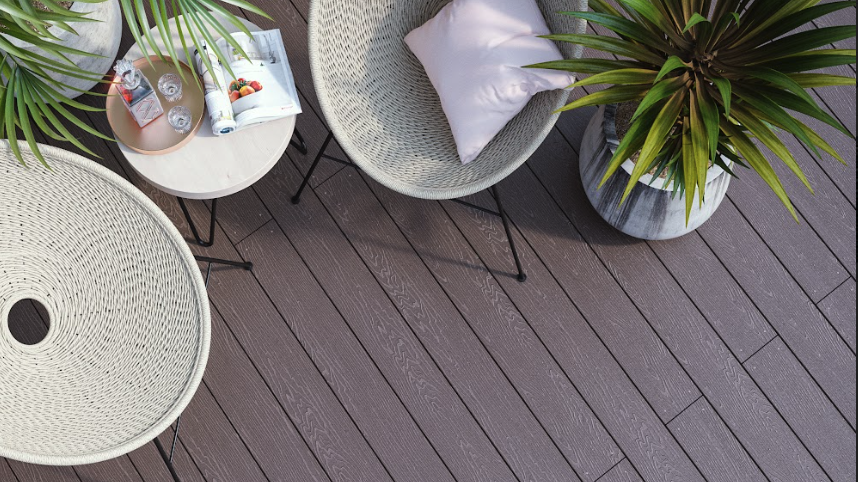 Sustainable Focus
Lastly, when designing the space, don't forget to consider the environmental impact. As the world moves towards net zero, the construction industry has a huge role to play. By creating sustainable designs that are durable and safe, we can help reduce the industry's carbon footprint.
Choose products and materials that are recyclable and durable to reduce waste in the industry. Also consider partners who have the same sustainability goals and the right certifications to back their claims.
The MyDek Promise
If you're looking for the perfect decking solution for your upcoming project, consider MyDek's revolutionary new Luxura®️ range. It's made from a unique high-density, mineral-fibre compound that feels solid to walk on, won't warp, split or rot, and doesn't get hot in the sun. It offers a natural timber look that residents want while being non-combustible, safe, easy to install and durable.
The material used to create the range also ensures that there is no expansion or contraction of the decking due to weather changes. It can be machined and drilled in a similar way to hardwood timber, making it easy to install.
The Luxura®️ range offers an elegant look that's perfect for creating a beautiful roof terrace. Please get in touch with our team for your samples here.