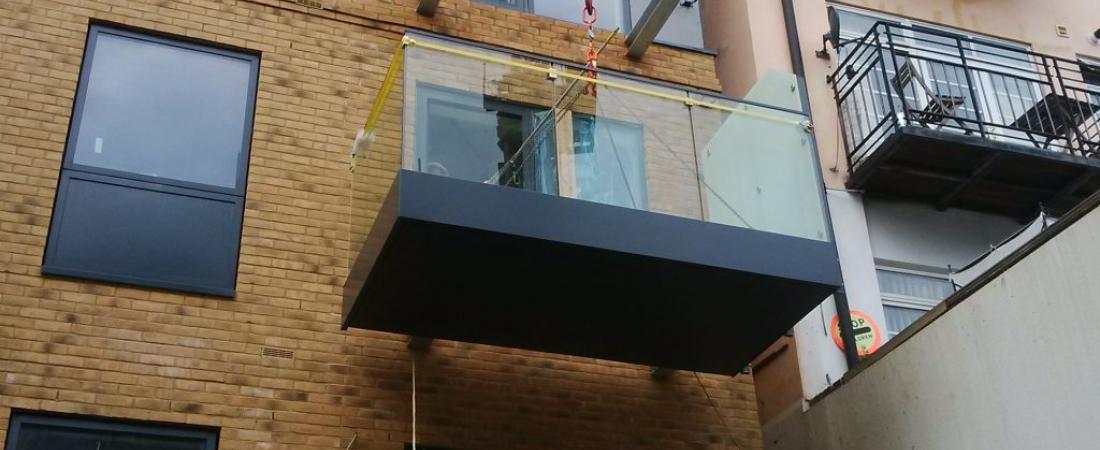 Choosing the right decking installer for your development can save both time and money. If your decking is not installed correctly the first time on your development, it could lead to high remediation costs. Here are 9 top tips on how to choose the right decking installer:
1. Ask Your Decking Supplier for Recommendations.
Your decking supplier is likely aware of decking companies that are well-known to do a good job and those which might have some bad reviews. Ask them, and then go on ahead with further research on them through online reviews and phone calls to other contractors.
2. Schedule a Visit to the Site
Schedule time with prospective contractors to visit the building site. They can let you know if the project is right for them and can give a more realistic promise of what to expect. You can also judge the working contractor-customer dynamic and how well you're able to communicate and get through to the team.
TIP: The questions the installer asks during or after the site visit will give you a good insight into their skills and experience. They should be asking about access restrictions, the ability to restrict the use of parts of the building when work is being undertaken, use of lifts, stairs and public access during works, power supply, storage areas, time of working etc.
3. Seek Reviews and Testimonials
Search for online reviews people might have left about the company. Usually, the company will only list good testimonials on their website, so it's essential to look for any other feedback customers might have left elsewhere.
4. See Case Studies and Project History
Before finalising you r decision to use a particular company, hunt out some of the other projects they've worked on, and how they turned out. You could even call or visit some of them.
Don't just go through their most recent work, but also check historic work, so you can see how well the decking lasted. If possible, get in touch with the owners to get their feedback.
5. Qualifications, H&S Practices and Insurance
It is a good idea to get in touch with specially-trained decking installers for this job. A company that does more than one thing might not be as specialised. Also, check if the contractor has a license and can supply proof of liability insurance for the role. A bonus will be if they take care of all the required permits. From CSCS cards to CPCS cards, check the documentation of potential contractors.
6. Principle Contractor Versus Subcontractor
It is increasingly common that the decking installer will be the main or sole contractor on a large refurbishment job. They, therefore, need the experience and skills to take on the role of the Principle Contractor as defined under CDM (Construction Design and Management Regulations 2015). The regulations define principal contractor duties as:
The principal contractor must: plan, manage, monitor and coordinate the entire construction phase. Please take account of the health and safety risks to everyone affected by the work (including members of the public), in planning and managing the measures needed to control them.
This significantly increases the contractor's responsibility, and you should check to see that they have the relevant experience acting as a principal contractor and also that they have the appropriate liability and professional indemnity insurance in place.
7. Specialist Skills – Working at Height
The principles of installing decking are very similar, regardless of the material. When looking at the refurbishment project; however, the main challenge is the need to remove old, non-compliant material and replace it with new compliant material in a high-risk environment, i.e. a high-rise building. This requires specific skills and experience to do so safely, and the installer you select must have operatives and supervisors who are experienced and trained at working at height and managing the risks associated with such work. These risks, which include falling from height and falling items, can have severe consequences and should, therefore, be treated accordingly.
TIP: ask your potential installer to describe their method of removing and replacing decking in detail and ensure they address the above risks and have experience managing them.
8. Resources
If you are looking to refurbish a building with a few hundred balconies, you are going to need to select an installer who has the necessary resources available to manage the responsibility of such a challenging task. This will likely include staff trained in high-rise lifting of materials and people, along with an experienced project manager. An experienced and full-time project manager who is tasked with overseeing the day to day activities and is not "on the tools". A health and safety advisor, surveyor and competent on-site supervisors are also essential to the operation.
In addition, the installer should be set up with the correct tools and equipment to meet all H&S and CDM requirements. This may include handheld power tools, and access equipment, either owned or hired.
TIP: ask your installer for a register of all their operatives current equipment tickets (licences). This will give you a good feel for both their level of competence as well as their attention to health and safety.
9. Expertise
Due to the significant need for work in the refurbishment market, especially as it relates to cladding and decking, there is a natural influx of new players seeking new work opportunities. Many companies will claim to be experts but do not always have the expertise or experience to manage a refurb project properly. It is essential to check the contractor's track record in refurbishment, especially on high rise buildings, to ensure they have the necessary skills and experience.
TIP: Look for an installer that specialises in balcony refurbishment and who has built up a strong team of professionals who focus on this specifically.
You can get in touch with our sales team who would be more than happy to recommended appropriate installers for your project. Just reach out to [email protected].