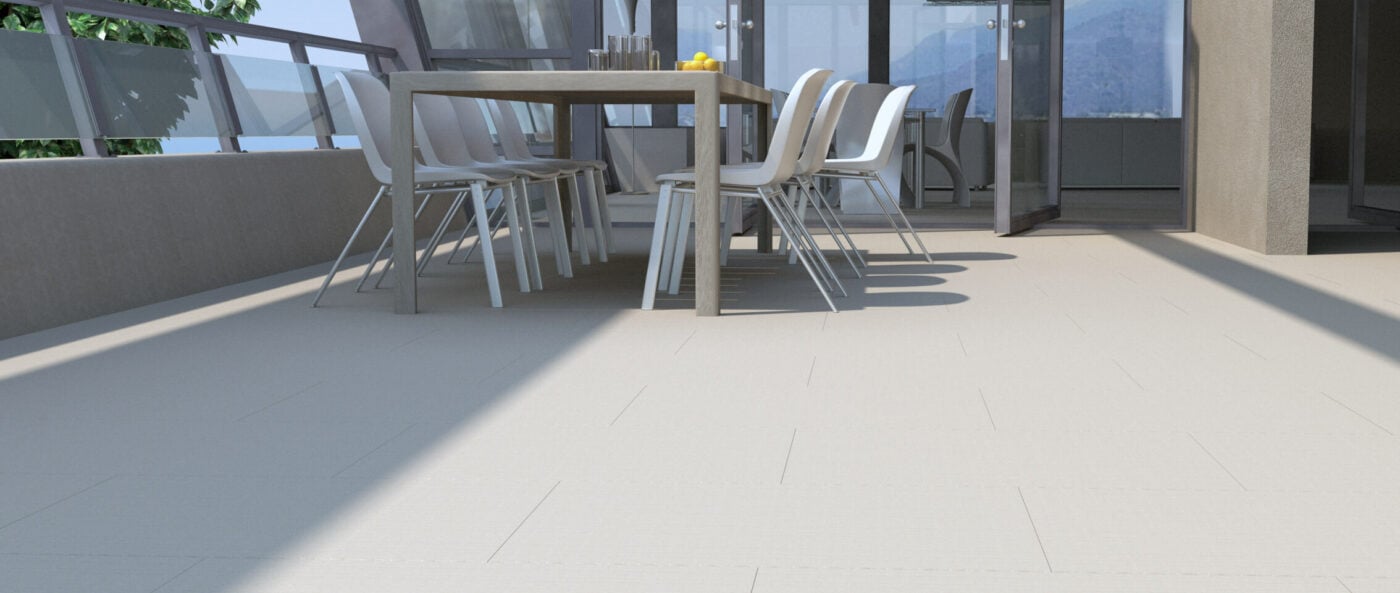 Earlier this year, MyDek launched the revolutionary Luxura® non-combustible decking range to address some major issues faced by the high-rise residential market. This latest range, made from a unique high-density, mineral-fibre compound, offers a natural timber look that users desire while being non-combustible, safe, easy to install and durable.
As well as being A1 rated for non-combustibility, recent tests have demonstrated that Luxura has an impact resistance more than 10x higher than traditional 20mm thick porcelain paving, and as it is mechanically fixed to the sub-frame, the risk of wind uplift which is particularly significant on high rise buildings is eliminated.
Adding to the range, MyDek has just released Luxura Deck 150, Luxura Deck 200, Luxura Pave 600 and Luxura Pave 1200. In this blog post we take a closer look at these new additions to understand their features better, so you can make the right choice for your upcoming project.
Additions to the Luxura® Decking Range
MyDek has just released the following new products under the Luxura® Decking Range:
Luxura® Deck 150
The original! This product comes with a natural textured-woodgrain finish providing residents the aesthetic of textured timber decking while being non-combustible. It has a simple 150 mm design module and can be mechanically fitted on, altogether eliminating the risk of wind uplift, a major concern in high-rise buildings.
The Luxura® Deck 150 is easy to install and can be used on both terraces and balconies.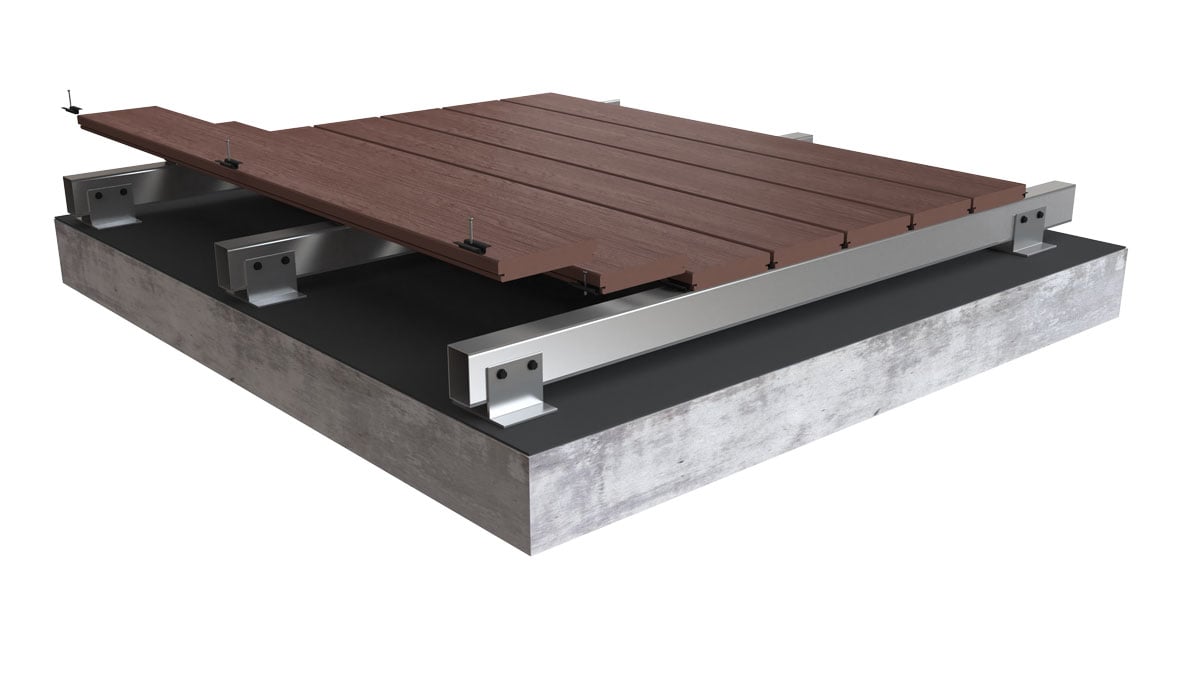 Luxura® Deck 200
The Luxura® Deck 200 has a clean, modern-style finish. It uses a 200mm wide plank format with a contemporary brushed grain surface, similar to that of engineered hardwood. The wider board format of this product reduce the installation time as they require fewer mechanical fixings.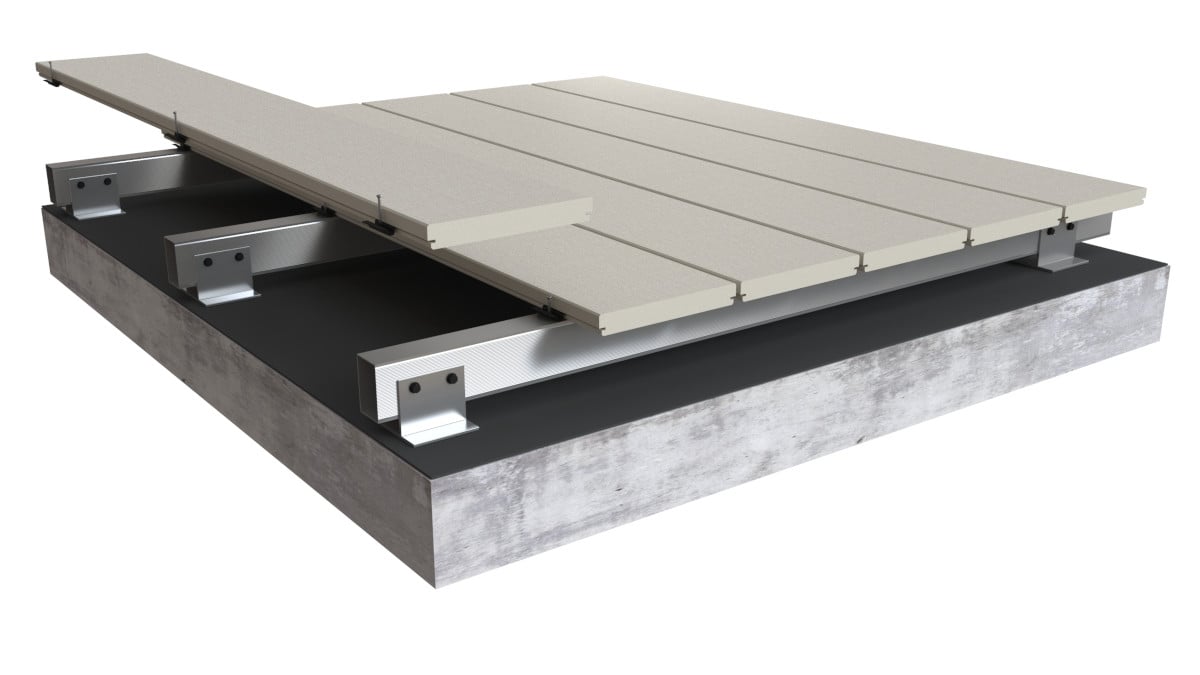 Luxura® Pave
The third new product addition is Luxura® Pave, which is made in the paving slab format using the same mineral composite material. Available in 2 size formats, 600 x 600mm and 1200 x 400mm these slabs are mechanically fixed in order to prevent wind uplift on high-rise buildings, overcoming the major challenge of using porcelain paving. Theimpact resistance testing of this product has shown that it is 10x more resistant than 20 mm porcelain tiles. The mechanical fixing prevents paving 'rocking', offering residents a better user experience overall.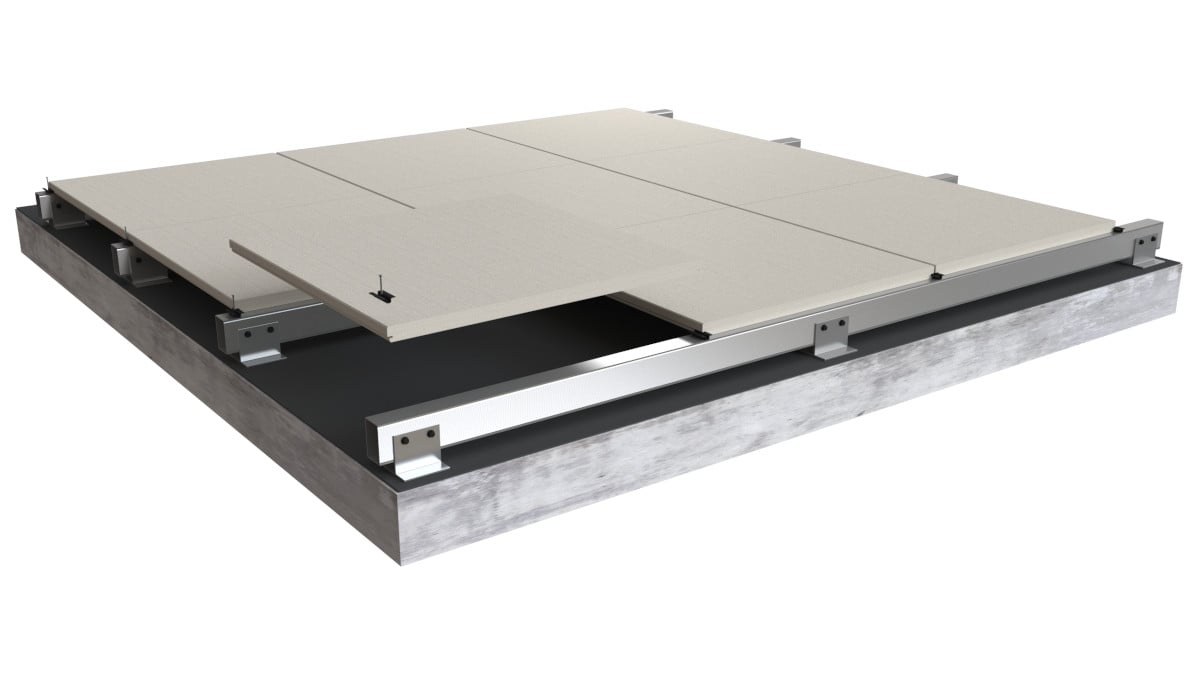 Overall Features of the Luxura® Decking Range
Additionally, these above-mentioned products have the following features shared by the Luxura® Decking Range:
Luxura® has achieved an A1 fire rating to EN 13501-1, which means that it is completely non-combustible and compliant with the latest regulations.
It can be machined and drilled in a similar way to hardwood timber, making it easy to install.
It is faster, simpler and cleaner to cut, compared with other commonly used materials such as stone and porcelain.
The range has superb slip and wear resistance, making it extremely safe and durable.
Luxura® is made using a unique high-density mineral-based compound that feels solid to walk on, will not warp, split or rot, and does not get hot in the sun.
The material used to create the range also ensures that there is no expansion or contraction of the decking due to weather changes.
Luxura® is low maintenance as it is stain, scratch and wear resistant.
For further information on the new products or to order your samples, please get in touch with our team here.