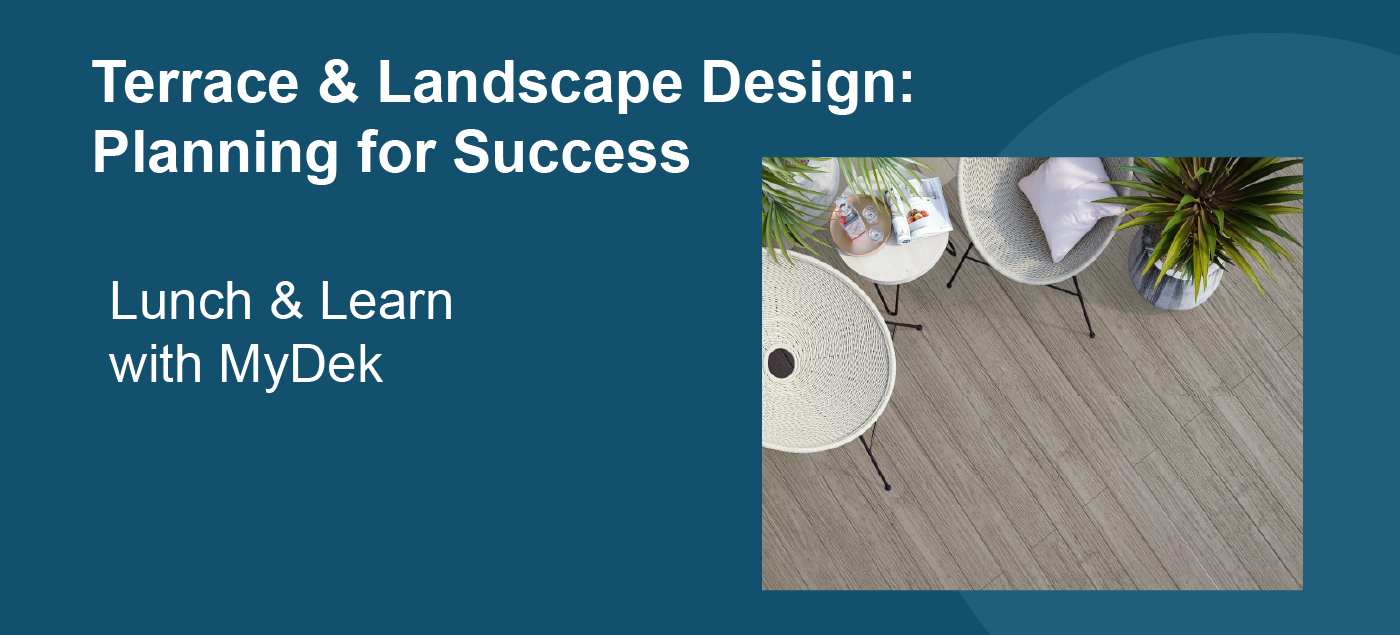 Rooftop terraces are gaining popularity in the post-pandemic world. Especially in big cities, having this kind of outdoor space tends to increase the building's value. According to a recent report, a rooftop terrace in London can add 10%, maybe up to 30%, to the value of the property. This is one reason why rooftop spaces in London have doubled year-on-year since 2013.
However, designing a roof terrace isn't as easy as you may think. Various aspects need to be considered, including the country-specific regulations that apply, fire safety requirements, the decking and a lot more.
To guide you through these various aspects, we have created a free Lunch & Learn on 'Terrace and Landscape Design Planning for Success'. Sign up to learn more about:
Requirements for Terrace and Landscape Design
How the Surrounding Environment Influences the Design
Longevity, Safety and Sustainability
Building Standards and Regulations for Roof Terraces in England, Scotland, Northern Ireland and Wales.
There's even a fun quiz to test your knowledge. Sign up here and start learning today!