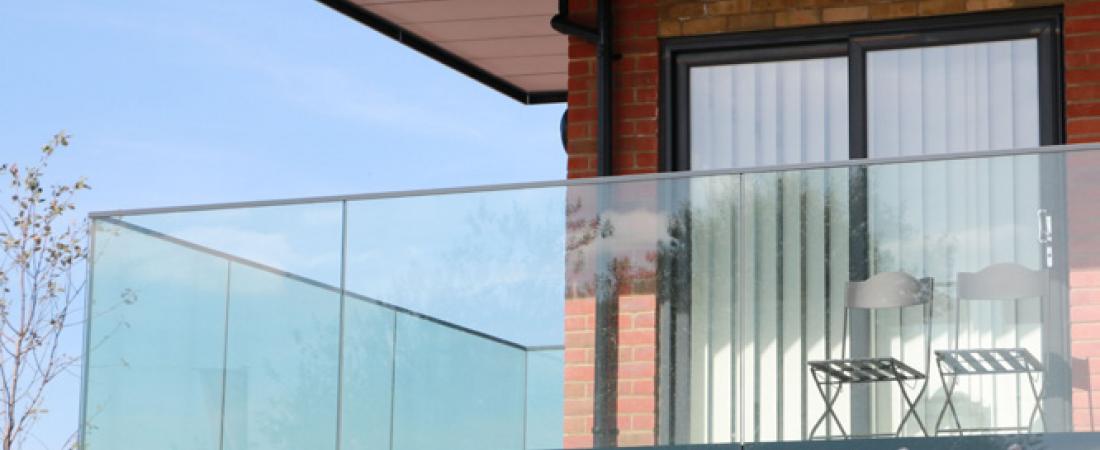 Balconies are an essential part of modern living. With growing demand, the country is bound to see more high-rise developments coming up, and balconies are an important part of that. It's crucial to understand all that you, as an architect, developer, building manager or resident, can do to enhance safety, particularly against fires.
If combustible materials are used extensively in previous construction; external cladding systems have the potential to spread fires quickly through multi-storey buildings. Balcony fires can spread from one balcony to the other and eventually through the house.
Specifying Balconies
Under the new regulation, any and every building work which starts after 20th February 2019 must follow certain specifications. The goal of these is to ensure that no balconies or decks constructed in new buildings are made up of combustible materials. This applies to:
New buildings that, 
– are above 18m, and
– are used as sleeping places for people.  
The new regulation sets out that all the components of the walls, decks, balconies must be tested as non-combustible (European Classification A2-s1, d0 or A1). Non-combustible materials include concrete, metal, stone and ceramics. Materials are classed as non-combustible when they do not contain any material which could burn when exposed to fire. 
The Spread of Fires Through Balconies
Balconies can serve as an all important means of escape if fire exits become inaccessible in the event of a fire. In the revisions made by the government to the Building Regulations introduced in December 2018, balconies in new residential buildings above 18m are to be made of non-combustible materials. Since existing buildings can have balconies made with combustible materials, it is very important for building owners to understand the materials used in their balconies. They should also assess whether adequate measures and protection are present in case of a fire to resist its spread and damage.
A BRE Global report identifies that materials used to prevent heat loss (through thermal bridging) may promote fire spread. Building owners must be aware of these products and whether they're present. It's also important for fire door inspectors to have a full understanding of their role as well as understand compartmentation for each building to subdivide the building into areas where fire spread can be managed, escape routes understood and prevention of spread to adjoining buildings. Read more on The New External Wall Review Process
Safety Advice for Building Owners, Managers and Residents
As a building owner, manager or resident, here is some safety advice for you.
1.     You must be aware of all the materials used in the construction of the balcony as well as the external wall. Understand if there is a potential for any horizontal or vertical fire spread due to the arrangement of the balcony on the external wall.
2.     If you have a doubt about the materials used in your balcony, consult a professional from the field – someone qualified or with significant knowledge and experience of fire safety.
3.     As an owner, have some policies about what can or cannot be stored on the balcony based on the constituent materials and what reaction they might have with the material used in the construction.
4.     The risks of fire arising from buildings should be part of the information provided to you as a resident from building owners and managers. Ensure you are made aware of all risks arising from combustible materials present in your balcony.
5.     Fire and rescue authorities advise against the use of barbecues on balconies as these pose a threat to fires.
6.     Ensure the safe disposal of smoking materials on the balcony.
According to the Expert Panel, the removal and replacement of all combustible materials to non-combustible in balcony construction is the best way to prevent external fire spread.