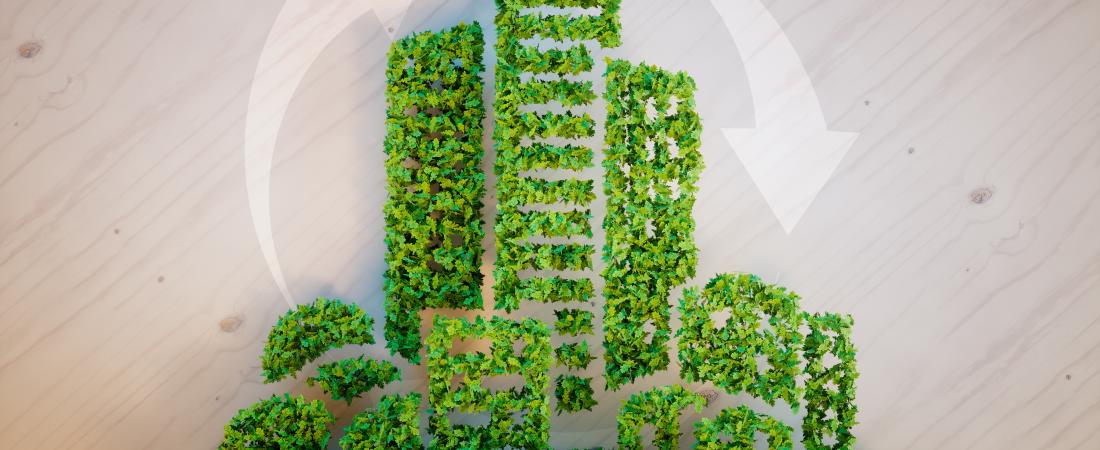 The construction industry is one of the highest emitters of carbon dioxide in the UK and all over the world. With the climate crisis accelerating around the globe, it is more important now than ever for the industry to look at more sustainable materials and methods of construction. Concrete is made from cement and the cement industry is responsible for 7% of the world's carbon dioxide emissions. Substituting concrete during construction with materials that have lower emissions is a promising way for the industry to lower their net carbon emissions. Recycling materials and using renewable sources of energy for construction can also help greatly to lower the carbon footprint of the industry. Let's look into what sustainable construction is, it's importance and how construction companies can take big steps towards achieving sustainability in the future.
What is Sustainable Construction?
Sustainable construction is the practice where construction companies make decisions with the ecological and environmental impact in mind. It focuses on the principles of conservation, reusing, recycling, protecting nature and creating non-toxic and high-quality structures. The goal of sustainable construction is to minimise the environmental impact of the industry by employing sustainable development practices, switching to green energy solutions, and taking advantage of green technology.
Sustainable Construction is vital
The importance of sustainable construction cannot be stressed enough. With the effects of climate change being felt all over the globe, more owners and developers are turning towards sustainable forms of construction over the traditional methods. It is important to shift the focus of the industry towards sustainability in order to ensure a better quality both of life and of the environment. Having clean air, natural resources and a non-toxic environment can help communities thrive and by following sustainable practices, the construction industry will ensure minimal damage to natural habitats.
The demand for cleaner and greener spaces is on the rise, not just in the industry, but also with the general public. They are committed towards lowering the CO2 emissions and prefer to support projects and companies that fall in line with their beliefs. In order to comply with the Paris Agreement, countries and governments around the globe are going out of their way to motivate companies and people to reduce their CO2 emissions. There are various schemes and tax benefits available for companies that choose sustainability over everything.
Benefits of Using Aluminium Instead of Concrete in Balcony Construction
For construction companies wanting to reduce their carbon footprint, switching to Aluminium instead of concrete in balcony construction can be extremely beneficial. Based on our research, the embodied carbon of decking boards by MyDek is 0.463 compared to 0.921 of a 40mm concrete paving slab deck. The embodied carbon of the MyDek boards along with the substructure comes up to 0.767 compared to 1.225 of the concrete 40mm deck with aluminium substructure. These figures take into account the emissions from the raw material, shipping, transportation, conversion and final preparation. Based on the numbers mentioned above, we can see that due to the light weight of aluminium, there is close to 50% less carbon emissions per square metre with aluminium compared to concrete paving – a huge saving. Moreover, aluminium is easily and efficiently recycled as a material leaving to further long-term sustainability and overall lifetime carbon impact.
Moreover, all the products at MyDek are made keeping sustainability in mind. Due to this principle, our products are made using recycled aluminium and consequently are also easy and efficient to recycle. This reduces waste and overall lifetime carbon footprint of our products and contributes to greener and healthier future.
MyDek. Safe. Smart. Sustainable.