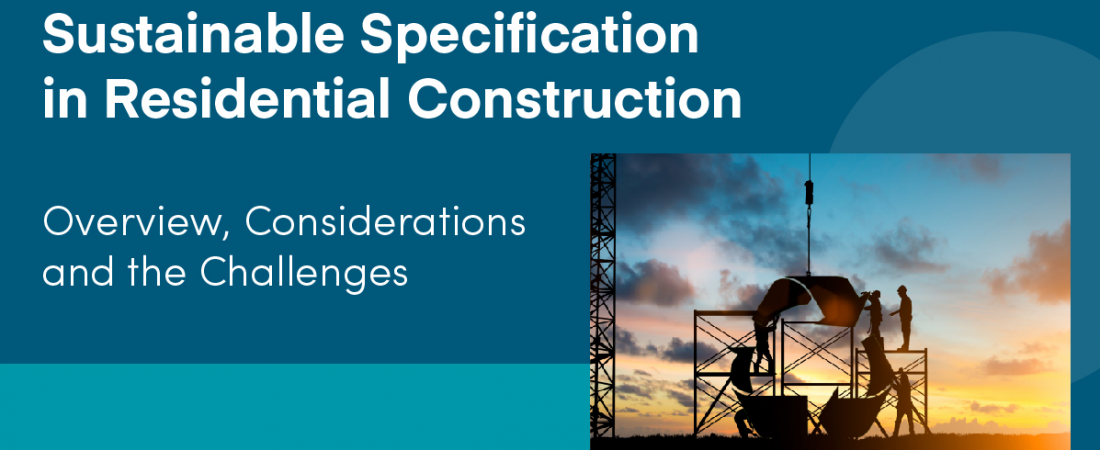 The importance of sustainable construction cannot be stressed enough. With the effects of climate change being felt all over the globe, more owners and developers are turning towards sustainable forms of construction over traditional methods. It is important to shift the focus of the industry towards sustainability in order to ensure a better quality both of life and of the environment. Having clean air, natural resources and a non-toxic environment can help communities thrive and by following sustainable practices, the construction industry will ensure minimal damage to natural habitats.
Currently, the industry is responsible for 40% of annual global CO2 emissions. In order to reach net-zero goals, a major shift towards sustainability is required in the industry. But doing so isn't easy because of the lack of information available, the difficulty of accepting change and getting stakeholder buy in.
So If you're looking to learn more about Sustainable Specification in Residential Construction, sign up for our 'Lunch and Learn' email course and learn about:
Definition of Sustainable Construction
Challenges Faced by Sustainable Construction
Thinking of it from the start for Green Buildings
Calculating Carbon of Materials
Management of Sustainability
Sustainability in External Walls
Sign up and start learning!