Luxura®️ Pave 600
Mineral Composite Non-combustible Paving slabs
A market first!
Luxura® A1 Fire rated mineral composite is now available in paving slab format and overcomes the real challenges presented by using porcelain paving slabs – namely the risk of wind uplift and shattering on impact of hard objects.
The Luxura® Pave is mechanically fixed with concealed clips to eliminate the risk of wind uplift and is over 10x more impact resistant than porcelain paving slabs.
Luxura® is fast, simple and clean to cut – even to detailed shapes with a jigsaw blade (ideal around drainpipes etc). Available in two standard slab formats, 600 x 600mm and 1200 x 400mm, Luxura® Pave can be installed on MyDek subframe systems or metal balcony frames with ease. With a sleek fine grain, low maintenance surface finish which offers exceptional slip resistance properties Luxura® Pave will be the delight of your terrace for decades to come.
KEY FEATURES
Luxura®️ Pave simply delivers unrivalled benefits:
Natural fine texture look aesthetic
A1 Non-combustible fire rating
Hard wearing mineral composite for ultimate durability
Exceptional slip resistance
Stain resistant, easy-clean surface
Excellent thermal properties
Will never warp, twist or rot
30 year warranty
60 year design life
Luxura Pave is available in Natural Aged Oak. They are finished with our special Luxura woodgrain pattern.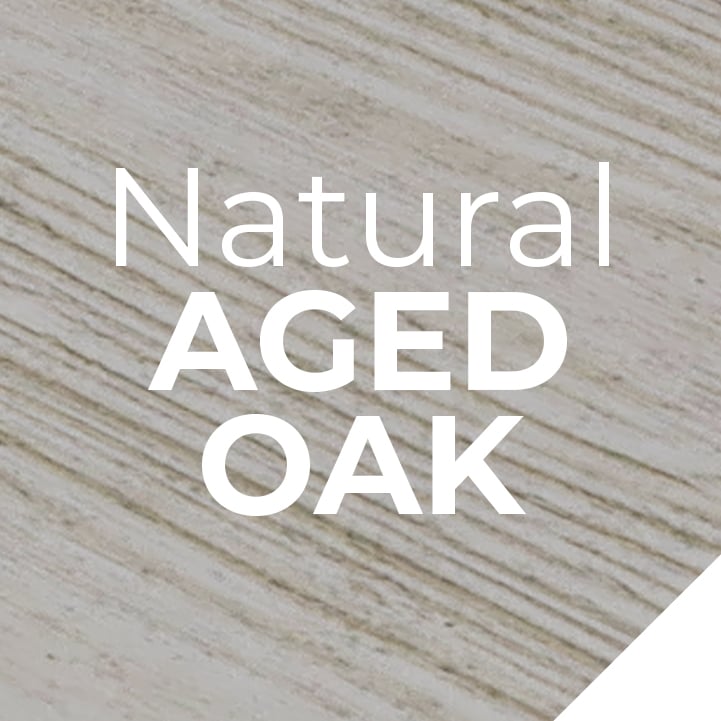 Luxura® Pave can be installed onto any of MyDek's subframe systems as well as onto steel frame projecting balconies. Additionally, where needed, the boards can be cut required widths and surface fixed through the board. Simple, Smart, Sustainable.  MyDek. Made to be Your Choice.
Where can Luxura be used?
High-rise residential balconies and terraces
Hospitality and Commercial decks and terraces
Boardwalks, swimming pool decks and pontoons
Domestic decks and patios
SYSTEMS FOR ALL APPLICATIONS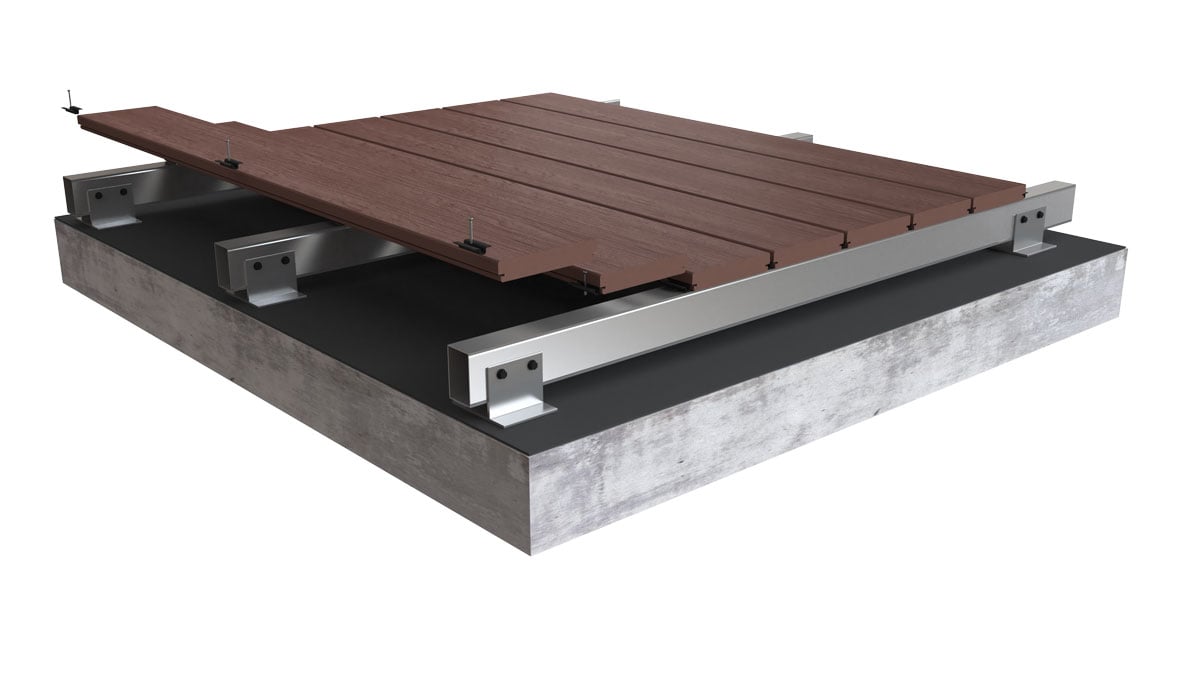 Fixed using box rail onto concrete balcony/terrace.
For smaller inset balconies and terraces where a low-cost, simple and flexible subframe system is required. The aluminium system comes with a combination of different joist and support cleat sizes allowing a versatile range of construction heights.
More Information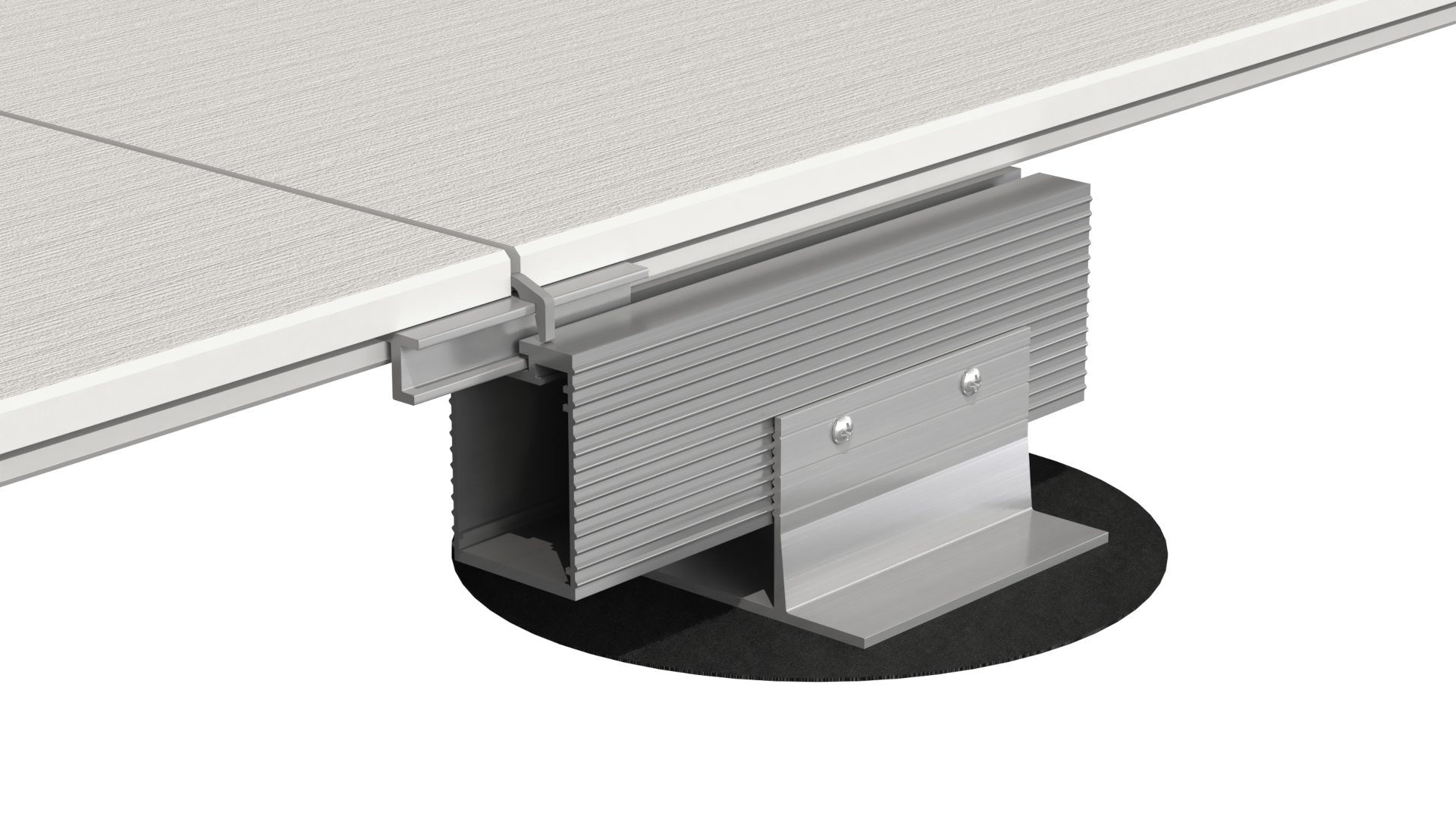 J-ClipTM is fully compatible with the MyDek BoxRail System
For use on balconies, terraces with a concrete or similar solid base structure, walkways, boardwalks, residential, leisure and commercial areas.
More Information
| | |
| --- | --- |
| Slab width x depth | 594 x 594 x 25mm (600mm module allowing for 6mm gap) |
|   |   |
| | |
| --- | --- |
| Board | Calcium silicate and mineral fibre composite |
| Finish | Solid, through-colour, textured woodgrain finish |
| | |
| --- | --- |
|   |   |
| Natural Aged Oak | LP23.0600.AOAK |
For use on balconies, walkways, roof terraces, leisure areas and patios
All storage, logistics and installation must be conducted under an appropriate risk assessment and method statement.
Always wear gloves when handling boards.
Boards must be stored flat, supported along their entire length such as on a suitable pallet.
Store in a dry, ventilated area
Do not store boards in damp or exterior conditions, this can cause mould build-up between the boards.
Do not overload pallets, failure of a pallet can cause the stack to topple. Instead, stack up to 2 metres high in total and within the capacity of the pallet.
Do not drag boards off the stack, instead, avoid scratches by lifting boards using a suitable technique, and where possible using suitable lifting aids.
Use lifting aids and Personal Protective Equipment as set out in the risk assessment and method statement.
DOWNLOAD DATASHEET
| | | | |
| --- | --- | --- | --- |
| QUALITY | STANDARD | VALUE | LIMIT |
| Slip resistance - Wet | BS7976 -2 | 39.5 PTV | >36 |
| Deflection – 80kg at 500mm span | EN310 | <1mm | <5mm |
| Deflection – 2Kn at 500mm span | EN310 | <2mm | <5mm |
| Slip resistance – DRY (Slider 4S - 96) | BS7976 – 2 | 60 PTV | >36 PTV |
| Slip resistance – WET (Slider 4S - 96) | BS7976 – 2 | 43 PTV | >36 PTV |
Related products and services
Virtually tool-free installation means that fitting the MyDek® System onto your terrace or inset balcony is rapid and accurate, and with ...
To keep up to date with the latest industry news and our products – Sign up for our newsletter
Our newsletters are packed with valuable industry insights around Building Fire Safety, non-combustible balcony decking facts, product developments and other essential industry topics. Make sure you keep up to speed with what's going on by signing up!