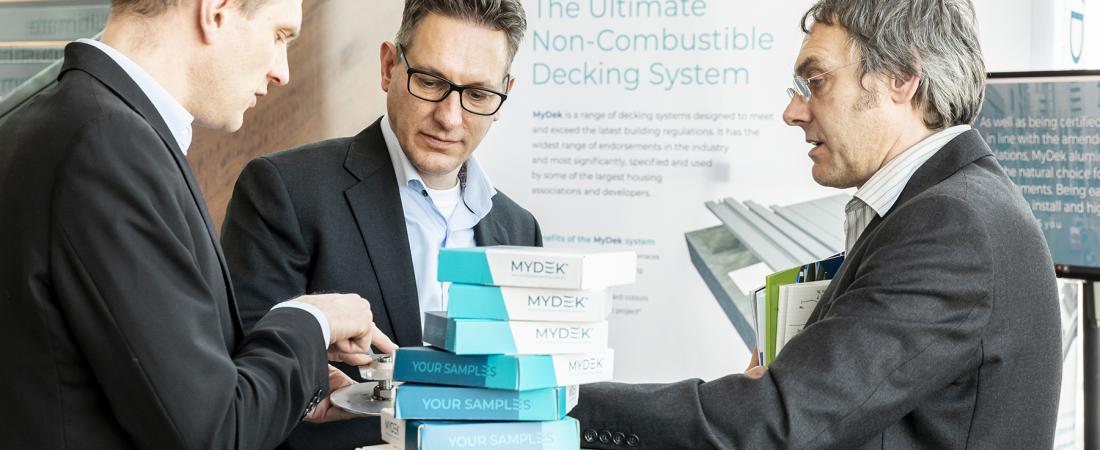 Recently our team hosted a CPD event at The Shard on The Essentials of Class A Decking. The event on 6th Feb 2020 concentrated on Reducing Fire Risk in Residential Buildings. The event was attended by many industry professionals such as architects, developers and surveyors. Here are some themes that dominated the event:
1. Fire Safety 
Fire Safety remains a crucial concern for industry professionals. This not only includes understanding the Building Regulations but also understanding what products are compliant. Another topic that was an area of interest was understanding product fire certification. A fire certificate can be crucial in understanding the combustibility of the product. Notably, the product might have a certificate for a specific element rather than the complete product, or it may cover only certain applications.
If this is something you or your organisation is interested in learning more about, arrange a CPD Session with Our Team.
2. The New External Wall Review Process
The new external wall review process also dominated many conversations with the MyDek team. We previously wrote about the new method to review fire safety in existing buildings in the article "The New External Wall Review Process". The Royal Institute of Chartered Surveyors (RICS) and several industry bodies have agreed on a sector-wide valuation process to overcome the issues that hold up the sale of homes based on Advice Note 14. The new process will now require the building to be checked by a professional fire safety expert, who will assess the materials used in the construction and provide lenders with advice on whether the building is safe. The fire expert will now be responsible for determining the risk and advising on whether or not the external wall system of the building is safe. Further, it will be the fire safety professional who will offer advice on whether on not the building requires remedial work. All of this will then guide the valuation. 
If you would like to speak to our Technical Consultant about remedial work to your existing balconies email: [email protected]
3. Sustainability
Sustainability is an important issue that developers, architects and regulators want to address. Not only are developers interested in maximising their BREEAM scores but also architects wish to learn about products and their sustainability often before they specify. MyDek products are manufactured using aluminium which is classed as one of the world's most sustainable commodities due to its ability to be infinitely recycled.
CPD Session 
Our CPD session was attended by numerous industry professionals who wished to understand more about specifying decking in future developments as timber, and composite decking is no longer viable. The CPD session is also available to book at your offices. To book email: [email protected]
About The Essentials of Class-A Decking CPD
The CPD is intended for anyone involved in specifying external walls. The session covers a range of topics that may be of interest to Architects, Developers, Engineers and many more. The CPD includes:
-Legislation Changes
-Approved Document B
-Understanding Fire Categories
-A1 and A2 Rated Materials
-Aluminium and Powder Coating
-Performance Testing
About the Speaker 
Richard is Head of Business Development at MyDek. With over 15 years experience in the industry, Richard is well placed to offer beneficial advice on specifying compliant materials within the built environment. Over recent years, Richard has delivered hundreds of CPDs and presentations to industry professionals looking to broaden their knowledge-base.