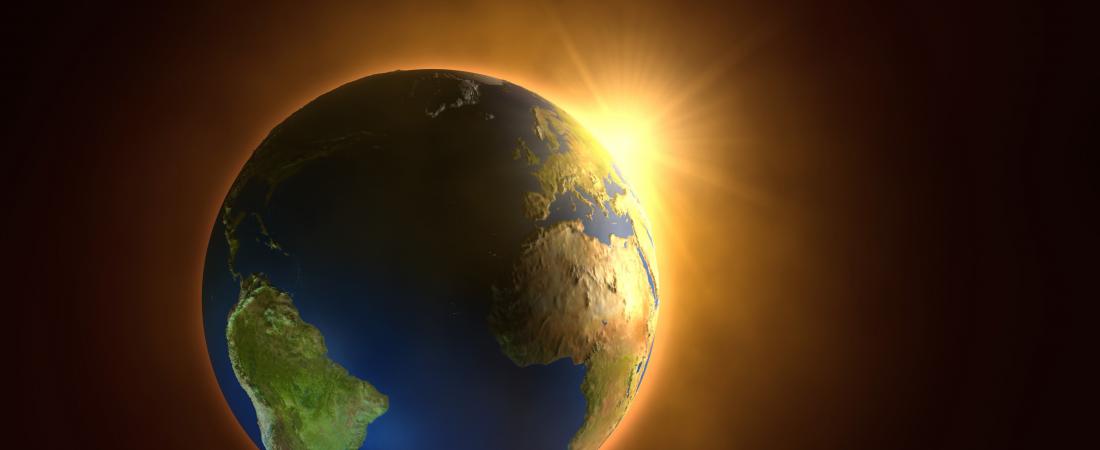 The COP26 climate conference was held from 31 October to 12 November 2021, with a day dedicated to sustainability in the built environment. Here are some of the key takeaways for the industry at the end of this two-week summit:
Urban Climate Action Programme
Urban infrastructure is currently the highest emitter of CO2 and is responsible for about 40% of global emissions. This is mainly because of the rising demand for new housing in urban areas. To support urban areas to achieve net zero, the UK has pledged £27.5m of dedicated funding for the new Urban Climate Action Programme (UCAP) to help them in their efforts.
The UCAP will be used to support cities across Asia, Africa and Latin America to implement climate action plans and move to low-carbon infrastructure with the aim to become carbon neutral by 2050. The funds of the programme will also be used towards creating low-emission transport systems, climate-smart buildings, and climate risk planning.
The UCAP will work in partnership with the 'C40 Cities Climate Leadership Group', a global network of cities focused on climate action, and with GIZ, the German development agency.
This UCAP agreement aims to build on the Climate Leadership in Cities programme established in the 2015 Paris Agreement, by creating new pathways to net zero by 2050 and committing to interim targets by 2030 to keep 1.5º Celsius global warming target within reach.
Urban Sustainability and Reducing Emissions
Reducing the carbon footprint in cities will be essential for stopping climate change. The emissions from homes, schools, workplaces, hospitals and other urban buildings are responsible for 40% of the global carbon emissions: by 2050, 1.6 billion people will be living in cities and they will face the consequences of extremely high temperatures and will be at risk of rising sea levels and coastal flooding. Hence it is absolutely essential to work towards global urban sustainability in order to keep global warming close to 1.5º Celsius.
Local Climate Change Initiatives
There are various local climate change schemes that aim to reduce carbon emissions and tackle climate change. These include:
Local Net Zero Programme – the government has invested almost £22m to support councils to reduce local carbon emissions.
Suffolk County Council has set out plans to build new walking and cycling infrastructure.
The Gateshead District Energy Scheme – a renewable heat network for up to 1,250 new homes, backed by £5.9m government funding.
The Environment Act
The Environment Act 2021 was officially passed during the second week of the summit. This sets legally-binding targets for air pollution, biodiversity, water quality and waste. It has also established a new Office for Environmental Protection which will give government and public authorities the right to hold companies responsible for their commitment towards sustainability.
Achieving Net-Zero by 2050
The UK Green Building Council (UKGBC) launched a Net Zero Whole Life Carbon Roadmap to guide the Built Environment in the UK towards the common goal of achieving net zero. This roadmap details the various actions that will be required from the government, as well as the industry, in order to reach the goal. The roadmap takes into consideration construction, operation and demolition of buildings and infrastructure.
Net Zero Carbon Buildings Commitment
At the summit, The World Green Building Council announced that 44 businesses had signed up to the carbon requirements for the Net Zero Carbon Buildings Commitment. They pledged to take increased action to reach their net zero carbon goals across their portfolios and business activities.
By 2030, these companies aim to reduce operational emissions of all their new and existing built assets, work towards reduction of embodied carbon for all new developments and major renovations, compensate for embodied emissions that cannot be mitigated and advocate for wider emission reduction through reports and business activity to inspire this sector-wide transition.
MyDek works hard to ensure our supply chain and materials follow ethical and sustainable principles. Our Aluminium deck boards have considerable sustainability advantages over traditional materials such as concrete in Balcony Construction. Based on our research, the embodied carbon of Aluminium decking boards by MyDek is 0.463 compared to 0.921 of a 40mm concrete paving slab deck. The embodied carbon of the MyDek boards and the substructure comes up to 0.767 compared to 1.225 of the concrete 40mm deck with aluminium substructure. These figures consider the emissions from the raw material, shipping, transportation, conversion and final preparation. Based on the numbers mentioned above, we can see that aluminium's lightweight nature has close to 50% less carbon emissions per square metre with aluminium compared to concrete paving – a significant saving. Moreover, aluminium is also infinitely recyclable, offering a complete cradle to cradle material.
Suggest Reading:
Low Carbon Benefits of Aluminium Decking