In today's dynamic and rapidly evolving business landscape, the key to success lies not just in meeting customer expectations but in consistently exceeding them. At MyDek, we understand that innovating is essential to be able to meet our customers' needs. Hence, it is the driving force behind everything we do. A primary innovation over the recent months has been the launch of the Luxura Mineral Composite Decking board which is A1 fire rated. We are seeing a distinct shift in the market in preference for this product compared to the aluminium decking due to Luxura's more natural look and feel and overall durability. So, read on to learn more.
Case Study 1: St Georges Island, Manchester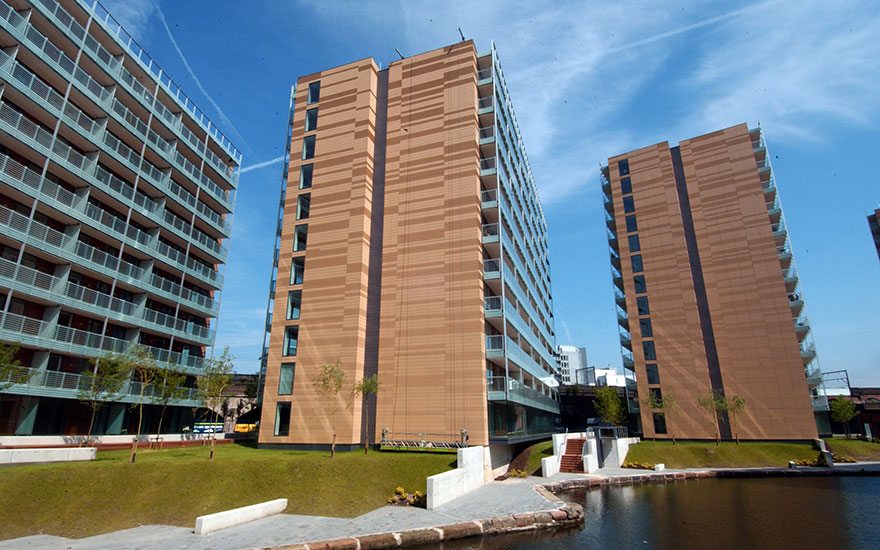 St Georges Island is a multi-block residency nestled in Manchester's vibrant landscape, and we recently worked with the developers to refurbish the balconies on this project. As the block comprises five towers ranging from eight to fifteen storeys high, the requirement was to upgrade the balconies with fire-rated decking to ensure compliance with the latest Building Safety Regulations.
The refurbishment project required us to supply decking to replace around 6000 square metres of balconies originally decked in timber, to ensure the safety of all building residents. Enter MyDek's A1 fire-rated Luxura® composite The residents of the building had studied samples of the different decking options and expressed their definite preference for the Luxura option. Working with the contractor, we produced a deck board to a width that minimised wastage and increased the speed of installation due to few cuts and boards being required.
Case Study 2: Devonshire House, London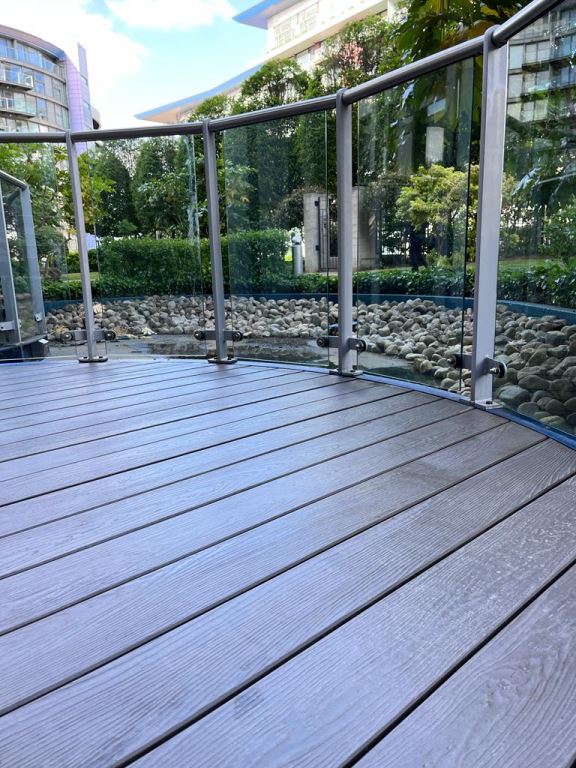 Devonshire House is a Grade 2 listed gem residing in Mayfair, and we recently worked with Bain Capital and TP Bennett Architects and their respective contractors on the refurbishment of the fourth-floor offices and their four expansive external terraces. The challenge was to find a decking solution that was fully compliant with the latest Building Safety Regulations while maintaining the aesthetic of this historic London property.
The choice was clear! We went with MyDek's Luxura® – an A1 fire-rated composite – as it seamlessly aligned with the building's aesthetics while delivering a robust, enduring surface for the upgraded outdoor spaces. The roof terraces had a limited loadbearing capacity that could not accommodate concrete paving and Luxura® emerged as the ideal solution, allowing for top quality decking that remained well within structural limits.
Case Study 3: Chelsea Bridge Wharf, London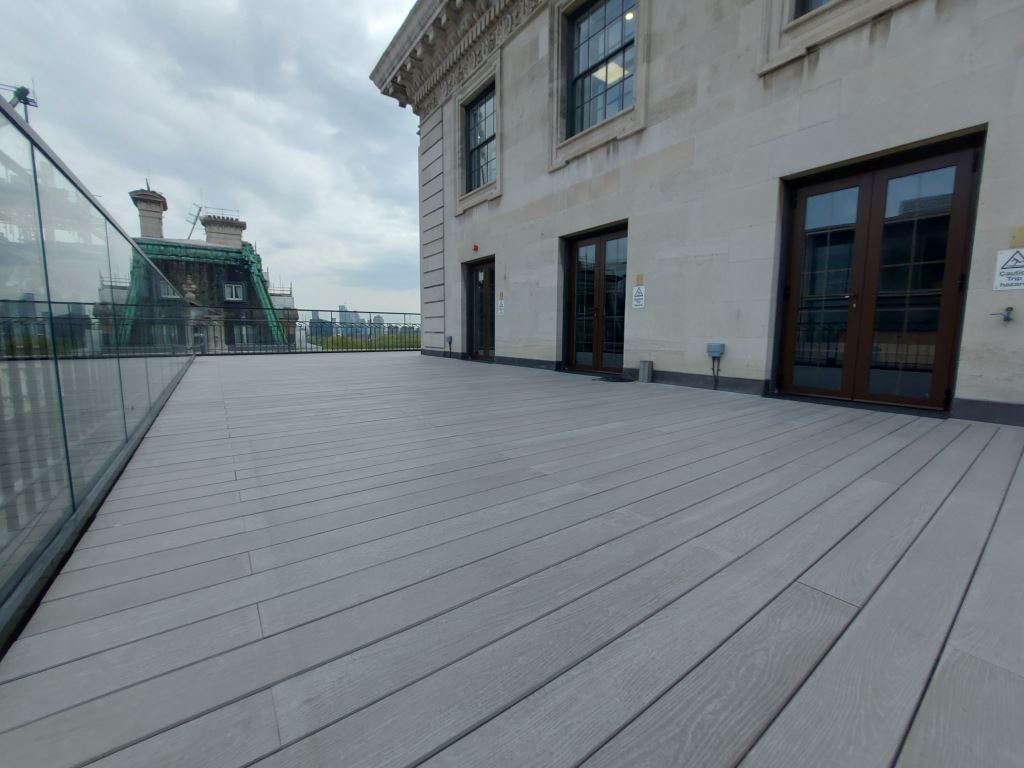 Chelsea Bridge Wharf is a collection of more than 1,000 contemporary apartments crafted by the Berkeley Group in collaboration with Lifetime Homes, EcoHomes and BREEAM. Lying along the River Thames in Battersea, these residences are a stone's throw from the scenic Battersea Park and Queenstown Road train stations, and bustling Battersea Park itself. This mixed-use marvel seamlessly intertwines residential units, retail spaces and the upscale Pestana Chelsea Bridge four-star hotel.
The original decking was completed in timber and is now due for upgrading to comply with fire regulations. Additionally, the current decking was beginning to look a bit tired after it's years of service so it was timely to bring in a long term solution that will serve for decades. We are currently working with the the property management and their contractors to supply the decking to refurbish the balconies on this prestigious London development.
Once again, the client has opted for Luxura A1 rated mineral composite decking as it provided an excellent aesthetic finish that replicated the original timber and provides a fully compliant solution that is low maintenance – ensuring the residents can spend their time enjoying their deck.

Need advice for an upcoming project? Get in touch with our team at MyDek to learn more about how we can support you.